Passionate and Experienced Portland Criminal Defense & Personal Injury Lawyers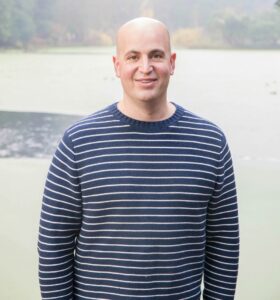 Siefman Law LLC is a criminal defense & personal injury law firm that primarily focuses on representing clients in state courts in the Portland metropolitan area and throughout Oregon.
Jeff Siefman represents criminal defendants in a wide range of criminal charges, including DUI, driving while suspended, drug crimes, Oregon medical marijuana issues, sex crimes, crimes involving Measure 11 sentencing, felonies, probation violations, parole violations, administrative license hearings, computer crimes, white-collar crimes, and traffic crimes. The lawyers are competent and capable attorneys who can zealously represent you with compassion for your predicament. They fight diligently for a favorable outcome for each client they represent.
About Jeff Siefman
Jeff is an attorney who focuses his practice on criminal defense. His office is located in Portland, Oregon. Jeff represents defendants in state court in the Portland metropolitan area and throughout Oregon.
He represents criminal defendants in a wide range of criminal cases, including cases that involve charges for DUI, driving while suspended, traffic crimes, drug crimes, probation violations, parole violations, felonies, sex crimes, white-collar crimes, computer crimes, and offenses that lead to Measure 11 sentencing. He is also able to represent drivers in administrative license hearings. Jeff is a competent attorney who offers his clients compassionate counsel combined with zealous legal advocacy and a mission of helping each client reach a successful case result.
Jeff mainly provides his services to clients in the Portland metropolitan area, which includes Clackamas, Multnomah, and Washington counties. However, he is also available to handle cases in Oregon courts outside of this area. When you work with Jeff, your first case evaluation will be free of charge. If he is unable to personally assist you, he will help you find someone else who can meet your needs.
Contact Jeff today to learn more about your rights and the consequences of the charges against you! You can reach him by calling (503) 395-2135.
Background
Jeff grew up in Michigan and earned his undergraduate degree from Michigan State University. After graduation, Jeff moved to Colorado to pursue his love of rock climbing and his passion for the outdoors. He then moved to Oregon to attend Willamette University College of Law. It was at Willamette University that Jeff began to hone his skills in criminal law.
Throughout law school, Jeff worked for the Polk County District Attorney's Office. It was the holistic approach of that office that would lay the foundation for Jeff becoming the criminal defense lawyer he is today.
After graduating law school, Jeff chose to become a criminal defense attorney. This decision was based on a desire to protect the Constitution, fight for the little guy and help people in need take their lives back. You can often find Jeff at the office toiling away with his companion Reggae, an amazing Black Lab that loves a good game of ball at lunch. When Jeff is not in the office fighting for your rights, he can be found rock climbing, snowboarding, running, hiking, doing yoga or just enjoying all the beauty and fun Oregon has to offer.
While the primary geographic area of our practice centers around the Portland metropolitan area (Multnomah, Clackamas, and Washington counties), we are also available to represent you in any court in the state of Oregon.
The first consultation with us is always free, and if we can't personally help you, we will find someone who can.
Why Hire Siefman Law LLC
If you have been arrested for criminal charges in Portland, Oregon, retaining the right criminal defense attorney will make all of the difference in the outcome of your case. It is imperative that the legal professional you choose has the ability to aggressively, zealously, and compassionately represent you both in and out of the courtroom.
Siefman Law LLC has handled hundreds of cases, and we are qualified to take on your case next. You can be confident in our trial-centered approach and trust in our energetic, focused, and dedicated defense strategies. When you secure our representation, we will work tirelessly to help protect your rights.
Regardless of the circumstances concerning your arrest and no matter what criminal charges you face, our attorneys are prepared to offer you the zealous representation you deserve. Our attorneys will work with you to achieve the best possible outcome in your case. We know criminal defense and are equipped to build a personalized defense strategy to meet your needs and goals. Our vast legal knowledge and thorough attention to detail will help level the playing field between you and the state.
Unlike some other firms, we offer each client a unique legal experience, tailored to their individual needs. When you walk through our doors, you can rest assured that you will receive prompt and professional service. We take pride in the fact that we are highly recommended by our past clients, and believe we can help you successfully navigate through the criminal justice system. With our proven track record of success, what is there to lose? Our Oregon criminal defense law firm is the right choice for you.
Find out what we can do for you!
Being arrested for a criminal offense is a traumatic and terrifying experience. We understand that you have many questions and concerns about your future, and we are prepared to help you address all of them. Every criminal case is different and we are equipped to handle whatever legal matters you are facing. We strongly advise you to not wait for your charges to blow over, because they likely will not. Do not put your future on the line.